Posts for: October, 2017
By Mapledale Family Dentistry, PC
October 29, 2017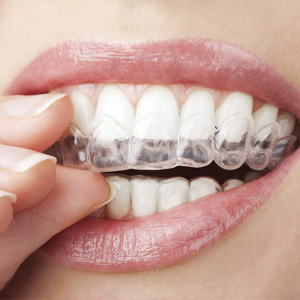 For decades, traditional braces were the only orthodontic choice for moving misaligned teeth. Although they're quite effective, they can cause discomfort and, for teens especially, embarrassment due to their noticeable metallic appearance.
In recent years, though, technology has produced an alternative to braces that's proven effective for many types of patients. Besides being less cumbersome and disruptive to everyday life than braces, clear aligners have another advantage that appeals to teens — they're much less visible.
Introduced in the late 1990s, clear aligners are a system of individual trays made of nearly invisible polyurethane plastic worn over the upper teeth. The trays are computer-generated based on the patient's individual mouth structure captured in photographs and x-rays. Each tray in the sequence is incrementally smaller in size; the patient begins wearing the first aligner in the series for about two weeks, 20 to 22 hours a day. They then switch to the next tray in the series for about the same amount of time, and continue in this fashion until they've worn each aligner in the series.
Besides their improvement in appearance, aligners also have another advantage: unlike traditional braces, aligners can be removed from the mouth for eating or on a limited basis for rare important social occasions. Brushing and flossing are also much easier with aligners, which don't pose the same access problems as traditional braces.
Clear aligners were once only effective with select types of orthodontic patients, which didn't always include teens. Over the last decade, however, significant changes to design and additional implements have widened their application to more patients, especially teens. For example, we can now add tiny "power ridges" to the aligner design that give greater precision over desired tooth movement to create a more controlled and efficient force on the teeth. More recent aligners are also being produced with a thinner, more comfortable material.
A thorough orthodontic exam will tell whether your teen is a good candidate for clear aligners. If so, they'll benefit from a more comfortable and less embarrassing experience while gaining a new smile for life.
If you would like more information on clear aligners, please contact us or schedule an appointment for a consultation. You can also learn more about this topic by reading the Dear Doctor magazine article "Clear Aligners for Teens."
By Mapledale Family Dentistry, PC
October 14, 2017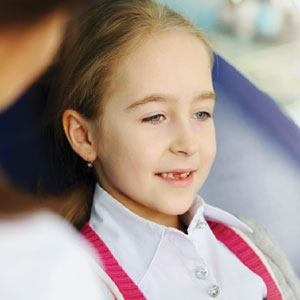 Have you heard about interceptive orthodontics? This type of early intervention could benefit perhaps 10â??20% of children who need orthodontic treatment, making a positive impact on tooth and jaw development, facial symmetry, and overall self esteem. In case you're not familiar with it, here are the answers to some common questions about interceptive orthodontic treatment.
Q: What's the difference between interceptive orthodontics and regular orthodontics?
A: Standard orthodontic treatment typically involves moving teeth into better positions (usually with braces or aligners), and can be done at any age. Interceptive orthodontics uses a variety of techniques to influence the growth and development of teeth and jaws, with the aim of improving their function and appearance. Because it works with the body's natural growth processes, interceptive treatment is most effective before the onset of puberty (around age 10-14), when growth begins to stop. It is generally not appropriate for adults.
Q: What are the advantages of early treatment with interceptive orthodontics?
A: When it's done at the right time, interceptive treatment offers results that would be difficult or impossible to achieve at an older age without using more complex or invasive methods — for example, tooth extraction or jaw surgery. That's why the American Association of Orthodontists, among other professional organizations, recommends that all kids have their first orthodontic screening at age 7.
Q: What are some common issues that can be treated with interceptive orthodontics?
A: One is crowding, where there is not enough room in the jaw to accommodate all the permanent teeth with proper spacing in between. A palatal expander can be used to create more room in the jaw and avoid the need for tooth extraction. Another is a situation where the top and bottom jaws don't develop at the same rate, resulting in a serious malocclusion (bad bite). A number of special appliances may be used to promote or restrict jaw growth, which can help resolve these problems.
Q: How long does interceptive orthodontic treatment take?
A: Depending on what's needed, a child might wear a device like a palatal expander or another type of appliance for 6-12 months, followed by a retainer for a period of time. Or, a space maintainer may be left in place for a period of months to hold a place for a permanent tooth to erupt (emerge from the gums). Interceptive treatment ends when a child's jaw stops growing.
Q: Will braces still be needed after interceptive treatment?
A: Often, but not always, the answer is yes. However, interceptive treatment may shorten the period of time where braces need to be worn, and can help prevent many problems later on.
If you have additional questions about interceptive orthodontics, please contact our office or schedule a consultation. You can learn more in the Dear Doctor magazine article "Early Orthodontic Evaluation."